Born in Oakland, and having grown up in San Francisco, Marco finds San Francisco as a hub for business and does not mind going the extra mile for his select clientele. Working in Real Estate gives Marco's clients the opportunity for value creation, through property ownership, as well as wealth management for his investor clients.

Marco Colon has built his business serving the San Francisco Bay Area by working as part of a team. Learning best-in-class practices starting as a buyer's agent in Piedmont, CA, then helping to source, interview and manage developers to create and launch a new brokerage company in Oakland and Lafayette, Marco learned that managing and directing projects with industry specialists makes each transaction smooth and successful.

Drawing from his experience in mechanical engineering learned in Oakland Technical Engineering Academy. Marco enjoys the many aspects of Real Estate, from contributing to design concepts, preparing properties for a fresh remodel, to the intricate dance between shrewd, yet copacetic negotiating when it comes down to the financial side of the transaction, always looking to create the best return on investment for his clients.

Marco's love of real estate first started when he was working in Construction, working in construction management, contributing to such projects as Sunset Magazine's Idea house 2016, featuring a new construction project he worked on the permits for, facilitated as project manager consisting of pre-construction planning of home design, engineering, and city planning and permits.

He employs his "a-team" to meet and exceed his clients' real estate goals. Whether clients need a lender, designer, architect or general contractor Marco offers best-in-class referrals, while maintaining a hawk-eye vantage point to provide on-demand guidance throughout the process. Doing it right costs less than doing it over.

Whether it's a first time home purchase, a multi-million development project, or a second vacation home on the beach or in Tahoe, Marco's got you covered from beginning to end with seamless, concierge- level service.

When Marco is not selling real estate and going above and beyond for his clients, he's on the tennis court, practicing his back-hand at Dolores Park, close by the office, ready to assist with immediate solutions.. Marco enjoys hiking the beautiful Bay Area State Parks like Mt. Diablo, Mt. Tam, and the scenic Presidio Park, at Lands End and Sea Cliff in San Francisco, Contra Costa and Marin Counties.

Marco is well acquainted with the Embarcadero as he starts most days before day break rollerblading while clearing his mind to, getting apprised of the news of the day.


What some of his clients are saying about working with Marco Colon and The Polo Agent Team:


"We were lucky to connect with Marco when searching for an agent to help us find our first home. He made the searching process so incredibly easy and was always available when we had a new home to check out. When it came to making offers, he was extremely knowledgeable about local partners to work with that might make our offers more enticing and was able to give us some great tips to make our offers strong. We made offers on 3 homes, all of which were accepted above the competition. We ended up walking away from the first two because we changed our minds, but went through with the 3rd and wound up with a great first home. A few months later, when we found out we were having a baby and decided to move to a different area, Marco recommended some great vendors to help us make some updates in order to sell our house quickly. He walked us through every step of the home-selling process and made that process even easier than buying. We would highly recommend him to anyone buying or selling, and look forward to using him again when we are ready to buy our next place!"
- Julie Cremata - Buyer & Seller


"When I was in the market for a home in the Bay Area, I had a limited budget and a 8 week deadline. Working with Marco Colòn, I closed on a house I love two weeks before my deadline. Marco is knowledgeable, energetic, and excellent at navigating the practical and emotional challenges of home-buying. He does this with humor, dedication and excellent follow-through! I would definitely work with Marco again, and I give him my best recommendation."
- Prof. Gregory Otto Niemeyer, MFA - UC, Berkeley - Buyer



"Like the other reviewed noted - hire him as your buyers agent now before he is too busy with listings. Marco truly is exceptional. I honestly don't know how he does it but I have witnessed him take borrowers that have had low down payments and restrict
- Lara Blake, Lender with La Salle Financial Montclair - Oakland, CA: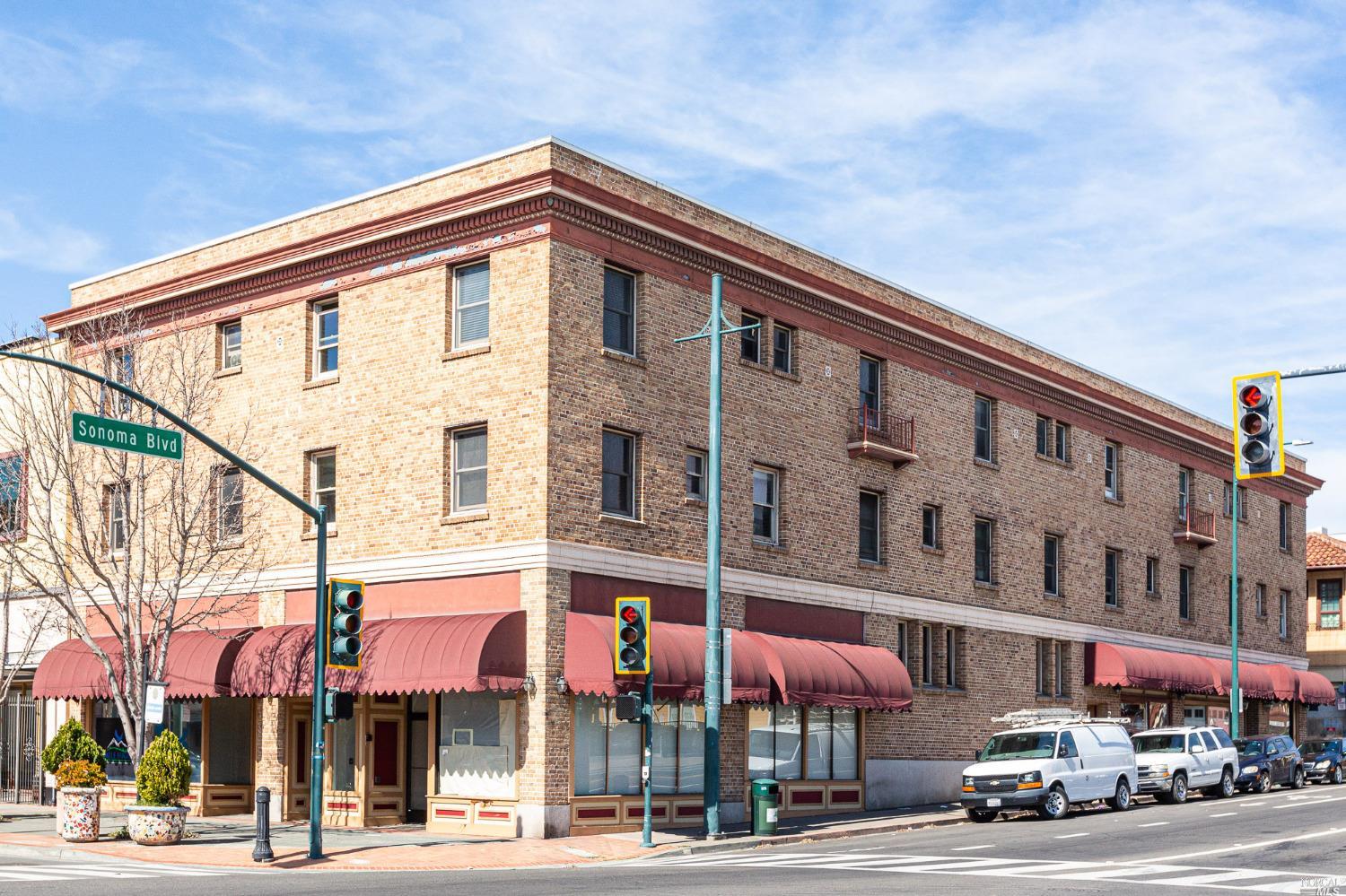 1715 Sonoma Boulevard 305
Vallejo, CA 94590
1 Bed
|
1 Bath
|
399 Sq.ft.
$180,000